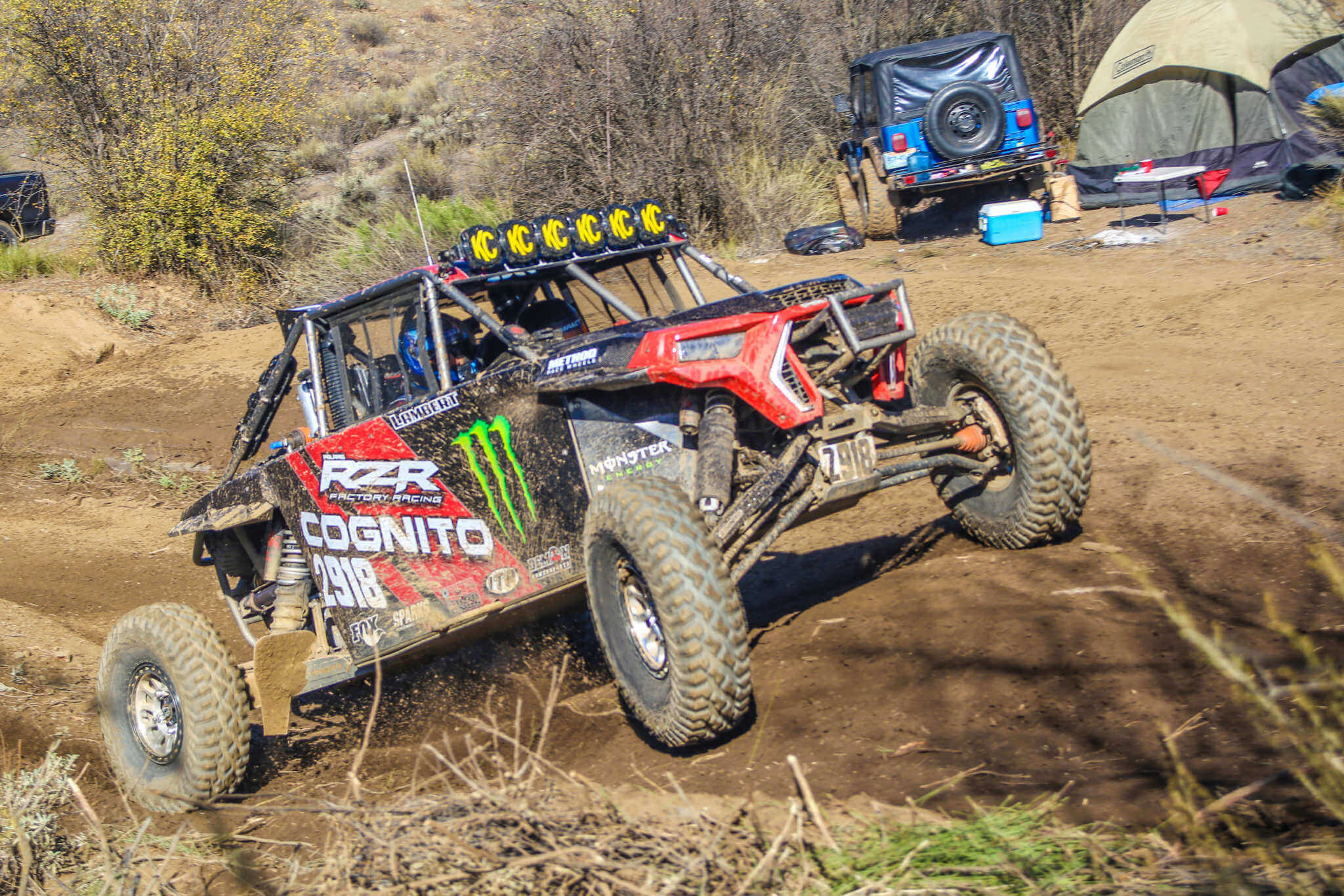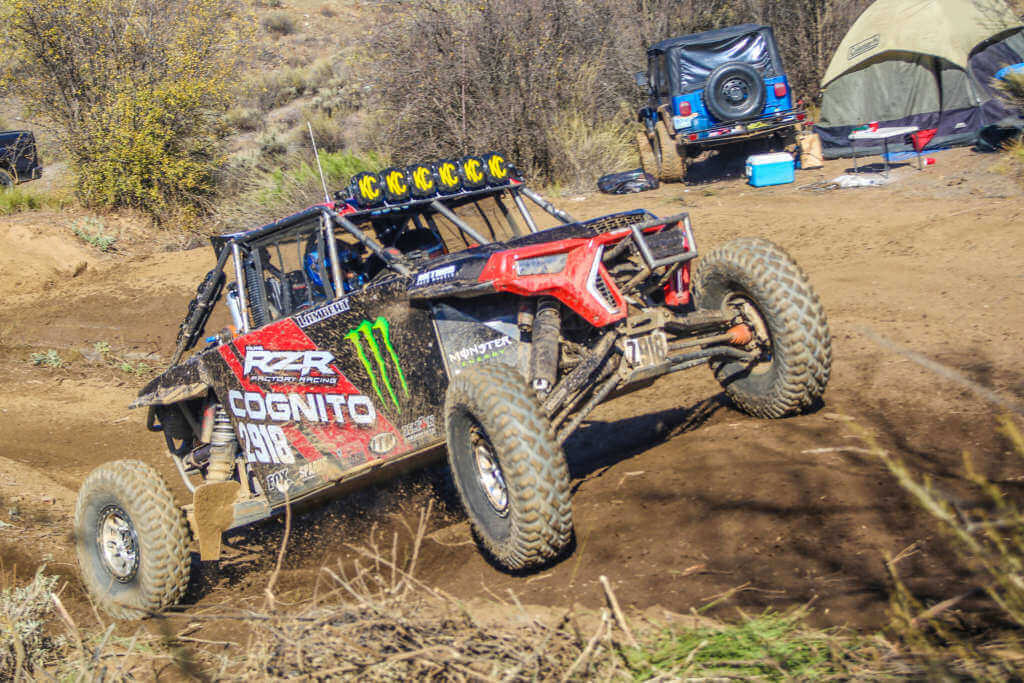 • ITP Coyote® Tires Carry Cognito Motorsports pilot to Victory in North America's Most Grueling Off-Road Desert Endurance Race  
FRANKLIN, Tenn., Dec. 9, 2019 – Team ITP racer and Cognito Motorsports owner, Justin Lambert, captured his first career Score International Baja 1000 victory at the end of November on the Baja Peninsula in Mexico. Lambert took first place in the Pro UTV Forced Induction (Turbo) class and was the fastest side-by-side vehicle in the field, finishing 29th overall amongst all Pro cars, trucks, and UTVs.
Lambert has competed in the famed Baja 1000 for nearly a decade. He said he owes his love for Baja and its infamous desert race to the stellar off-road documentary from filmmaker Dana Brown. "It has been a dream of mine since I watched 'Dust To Glory' about nine years ago. Winning the Baja 1000 is a dream come true!"
Like many desert-racing competitors, Lambert chose to use a larger tire to conquer the extreme Baja terrain. "We ran the 33 x10R-15 ITP Coyote tires and they held up great," he declared. "We didn't have to replace any tires all race, except when I made a driving error and bounced off a rock by accident. But that quick fix didn't hurt us in our pursuit of victory."
Specifically designed for high-horsepower UTVs and SxS vehicles, the ITP Coyote radial performance tire has an 8-ply rating and is DOT compliant. Organizers said the 2019 Baja 1000 was especially difficult because of heavy pre-race rain that caused them to alter the course, which then forced competitors to re-evaluate their pre-running plans and tire choices. Lambert said he chose the ITP Coyote tire "for its versatility and its balanced handling in the rough, hard-pack, gravel, and sand." Made in the USA, the tire is engineered for exceptional traction, side bite, and lateral stability as well as surgical steering response.
"The course was very wet and rutted in areas, and in other sections, it was littered with boulders and sharp-edged rocks," Lambert explained post-race. "With four-wheel-drive and the ITP Coyote tires, we didn't come across any terrain or challenge we couldn't get through."
"Justin Lambert is a true competitor and deserved to win the 2019 Baja 1000," noted Rhett Turpin, Director of ITP Sales at The Carlstar Group. "He's a professional who trusted ITP tires to get him to the finish line at one of the world's most challenging off-road races. That is not an understatement — this year's conditions and terrain were brutal and an absolute mess. We are thrilled he put ITP Tires at the top of the Pro Turbo class podium in Baja."
Brothers Derek and Jason Murray, who were the runners-up at the Baja 500 earlier in the year, also delivered a strong performance for Team ITP, notching another top-10 run. They were one of just nine teams to finish under the 27-hour mark.
For more information on ITP Tires and wheels, including the just-announced line of Tenacity XSR / XNR performance UTV tires, visit www.itptires.com.
All photos supplied by Cognito Motorsports
ABOUT ITP
Since 1982, ITP has been the world's #1 ATV/UTV aftermarket tire and wheel source. The premier ITP products are developed utilizing an experienced staff of engineers, designers, and technicians at its two American tire facility in Clinton, Tennessee, and Jackson, Tennessee, to develop award-winning tire-and-wheel designs for virtually all ATVs and side-by-side vehicles. Numerous outlets distribute ITP tires across the United States and in more than 25 countries worldwide. ITP is a registered trademark of The Carlstar Group, LLC. For tech questions call 1-909-390-1905. Visit: www.itptires.com
About The Carlstar Group
The Carlstar Group is headquartered in Franklin, Tennessee and is a global manufacturer of original equipment and aftermarket specialty tires and wheels for the agriculture, construction, outdoor power equipment, powersports, high speed trailer and manual markets. The diverse portfolio of solutions is offered under several leading brands including Carlisle® tires and wheels, ITP® tires and wheels, as well as Cragar®, Black Rock® and Unique® wheels and Marastar® flat free and manual tires. The Carlstar Group employs over 3,400 associates in 17 facilities located in 4 countries. The Carlstar Group has a culture of converting great ideas into advanced products and has created a legacy of excellence in product innovation, quality, and customer service. For more about The Carlstar Group, visit www.carlstargroup.com