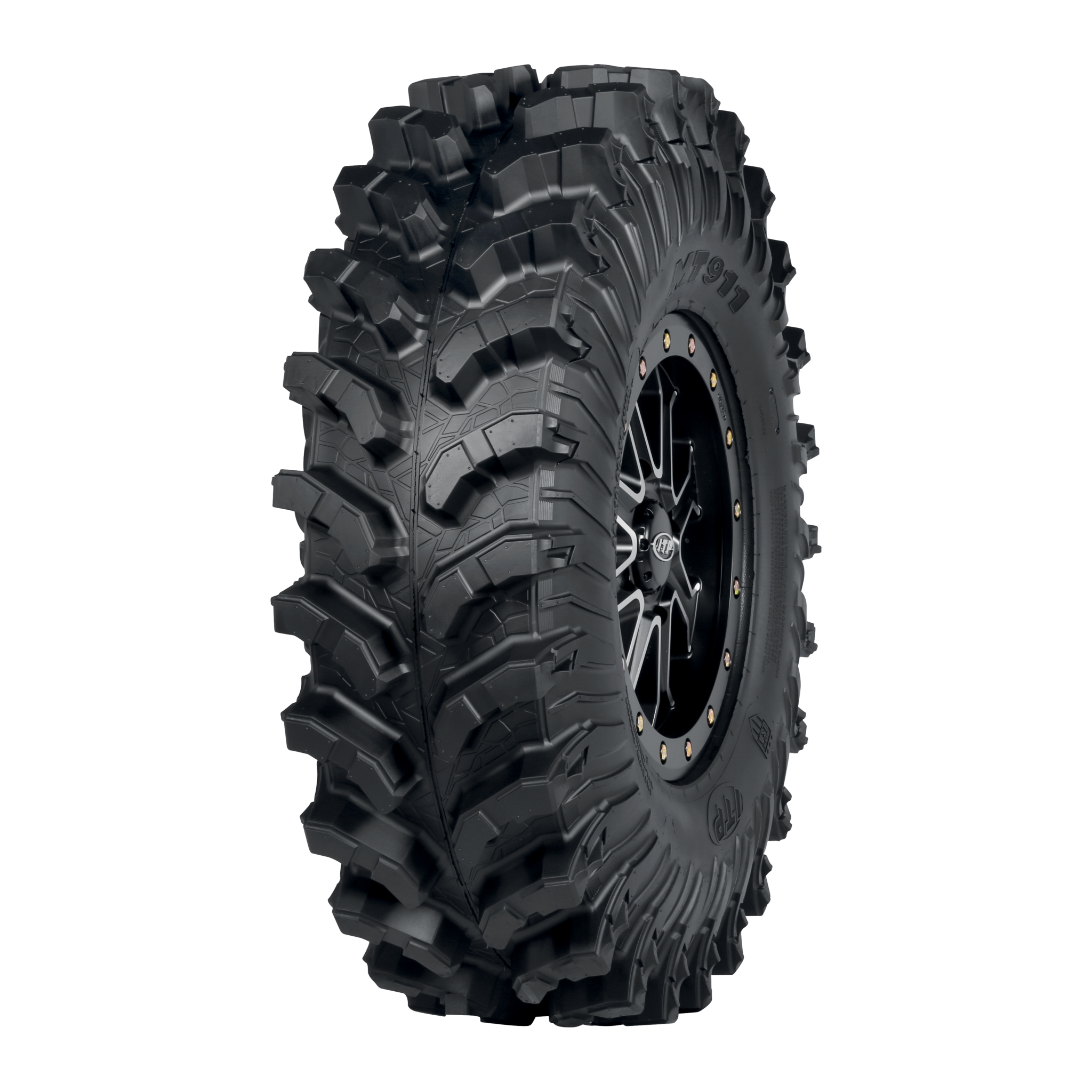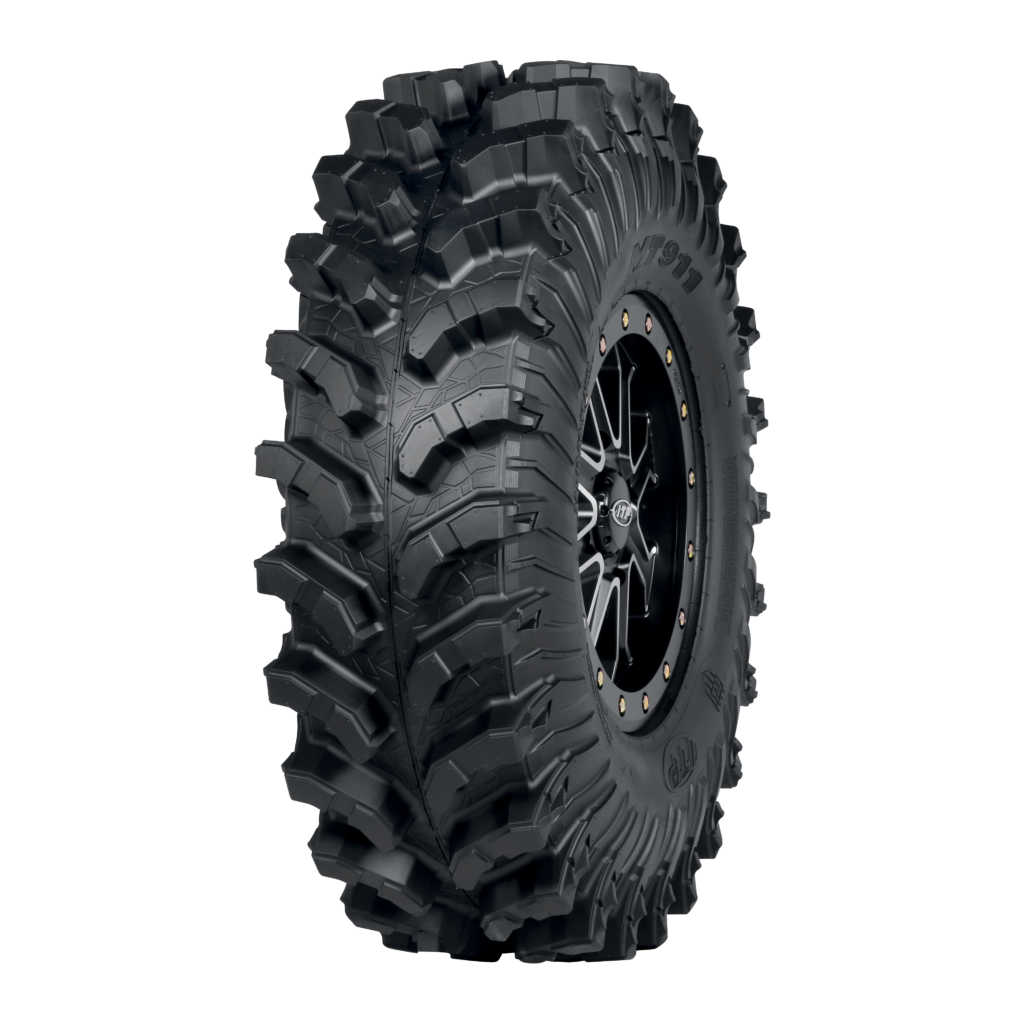 Franklin, Tenn. – May 11, 2022 – ITP is proud to announce the release of the new ITP branded MT911 mud tire that offers exceptional traction in mud and a comfortable ride. The unique Tough Tread rubber compound  resists abrasions, chips, and cuts.
"ITP has raised the bar with the all new MT911 mud tire," said Todd Hinson, Powersports Product Manager at The Carlstar Group. "The square shouldered tread design, belted bias construction, and 8 ply rating increase tread stiffness to provide better handling and excellent steering response."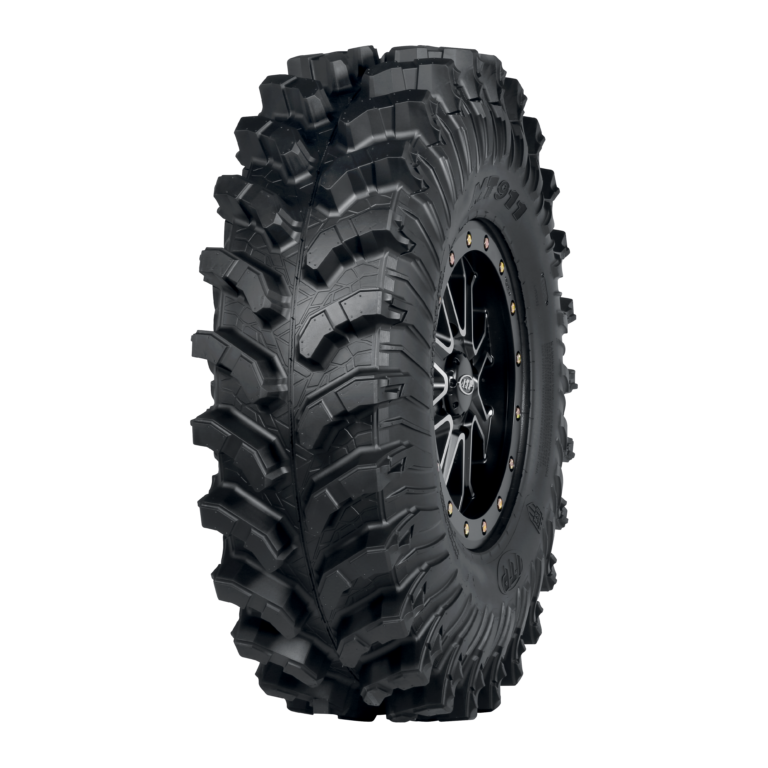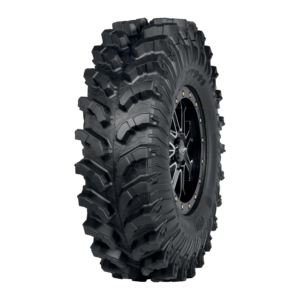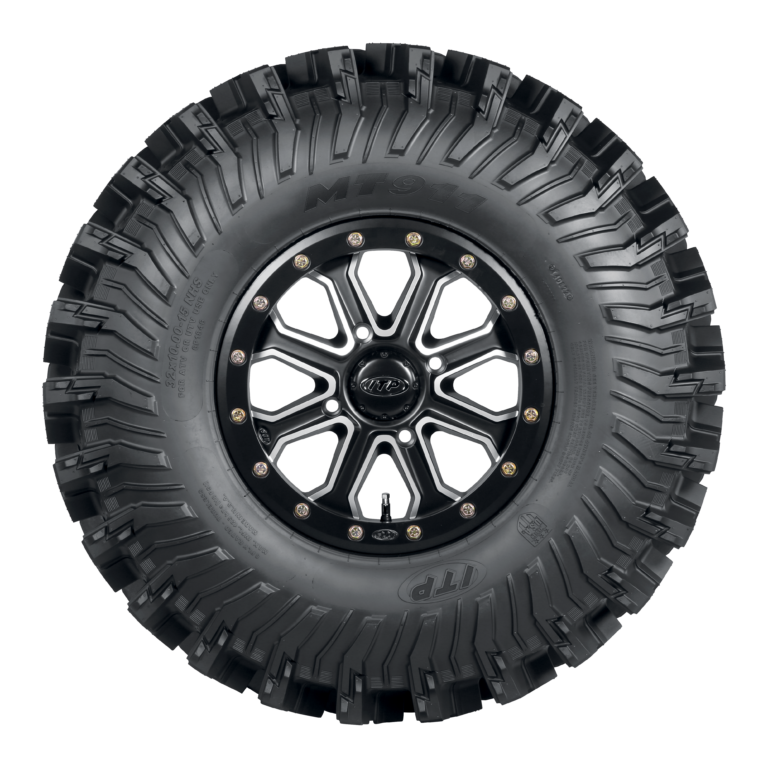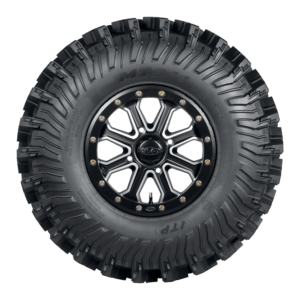 "We upped the game with massive 1.5" lugs to provide exceptional traction in mud while the center flex zone cleans out mud rapidly to ensure navigation through the muddiest trail sections," said Rhett Turpin, Director of ITP Sales at The Carlstar Group.
The MT911 tire is designed with aggressive shoulder lugs to help propel your ride through rutted and rocky mud and terrain. Multi-angles lugs provide extra biting edges and a comfortable ride ideal for the ATV enthusiast.  
The MT911 tire is currently offered in 32x10x15 with more sizes coming soon!
About ITP
Since 1982, ITP has been the world's #1 ATV/UTV aftermarket tire and wheel source. The premier ITP products are developed utilizing an experienced staff of engineers, designers and technicians at its two American tire facilities in Clinton, Tennessee, and Jackson, Tennessee, to develop award-winning tire-and-wheel designs for virtually all ATVs and side-by-side vehicles. Numerous outlets distribute ITP tires across the United States and in more than 25 countries worldwide. ITP is a registered trademark of The Carlstar Group, LLC. Tech questions call: 1-909-390-1905. Visit: www.itptires.com
About The Carlstar Group
The Carlstar Group is headquartered in Franklin, Tennessee and is a global manufacturer of original equipment and aftermarket specialty tires and wheels for the agriculture, construction, outdoor power equipment, powersports, high speed trailer and manual markets. The diverse portfolio of solutions are offered under several leading brands including Carlisle® tires and wheels, ITP® tires and wheels, as well as Cragar®, Black Rock® and Unique® wheels and Marastar® manual tires. The Carlstar Group employs over 3400 associates in 17 facilities located in 4 countries. The Carlstar Group has a culture of converting great ideas into advanced products and has created a legacy of excellence in product innovation, quality, and customer service. For more about The Carlstar Group, visit www.carlstargroup.com