Conquered: All-Terrain Surfaces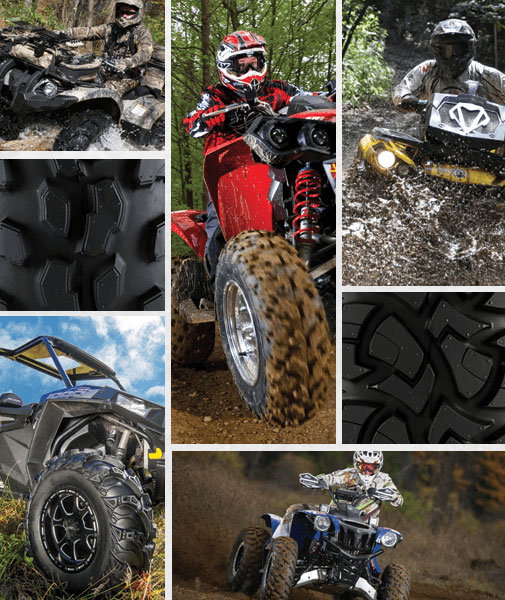 Featured All-Terrain Tires
Featured Wheels
World-class ATV/UTV tires and wheels
Smooth riding, superb traction and handling, rugged durability… these are the design parameters ITP engineers follow to create world-class ATV and UTV tires and wheels – superior products to help conquer the world's most challenging terrain.
Whether you're powering through a massive mud hole, battling a hoard of competitors down the Baja peninsula, or tip-toeing your way over a skid-busting boulder field, ITP builds products that perform in any terrain.
It starts with quality testing and engineering. Every tire and unique tread pattern is extensively tested in both the lab and in the field in the harshest conditions. Across our portfolio, we incorporate our TOUGH TREAD rubber compound on select products that offers extended wear and abrasion resistance.
ITP wheels are the strongest and lightest ATV and UTV wheels available today. With unmatched aesthetic appeal, unequalled fitment and supreme rim and sidewall protection they offer rugged performance and elegant design.