Conquered: Muddy and Snowy Terrain
Biting lugs for enhanced push and traction!
Nothing robs horsepower from your machine like mud and snow. But with the right tread pattern, flotation characteristics and side bite, you can ride with confidence.
But not all trail mud is the same, which is why we offer a multitude of mud and snow tire options. From the monstrous Cryptid® mud tire to the Mega Mayhem® tire, we build mud tires that not only provide massive mud churning performance with angled, but also forward biting lugs for enhanced push and traction. Our products clean themselves by channeling mud and debris away from the tire, constantly searching for, and finding traction when you need it. You get the best of both worlds: mud tires engineered for the trail without mud caking and buildup.
When you combine our monster tires with our performance wheels like the SD Beadlock series that offer reinforced inner wheel lip and Rock Armor protection, the weather elements prove to be no match for your machine.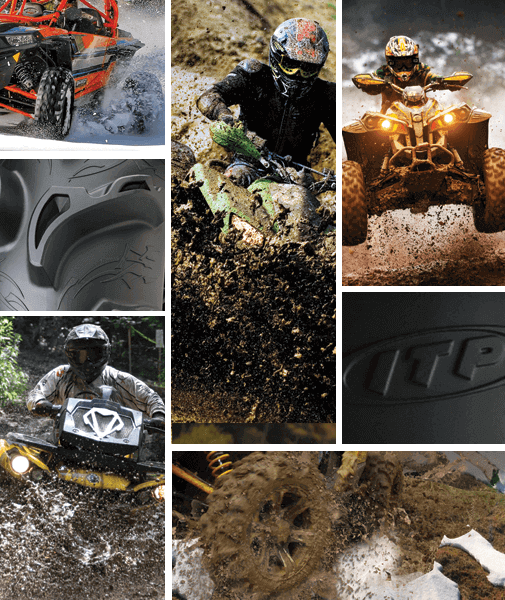 Featured Mud and Snow Tires