Best in the Desert (BITD) held its third annual Laughlin Desert Classic on October 11-14, 2018. Hundreds of spectators watched as pro-riders raced eight laps around a 16-mile loop.
Landing a number two spot at the podium, ITP pro-racer Justin Lambert finished in a little over 2.5 hours on his Ultra Cross® R Spec tires.
Also, scoring top finishers were Jason and Derek Murray (4th) and Jake Carver (6th).
The Murray Brothers showcased ITP's latest desert performance tire, the Coyote®. In an interview after the race, Jason Murray credited his tires for helping his team pull ahead.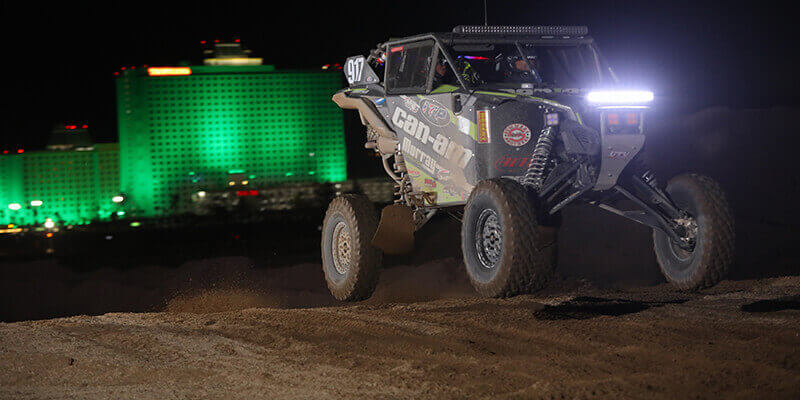 "ITP's 32×15 Coyote tires hooked up phenomenally well in the Nevada desert," said Jason Murray. "The flatter profile of the Coyote allowed us to 'crush it' over soft as well as hard terrain and pull ahead of the 40 plus competitors in our class."
Congratulations #TeamITP for another great BITD top finish!